Meet our Steering Committee
Dr Hermione Parsons program Co-founder and Co-chair
Chief Executive Officer at Australian Logistics Council (ALC)
Hermione is an internationally recognised supply chain and logistics expert, she has extensive executive management experience in port landside logistics, multimodal infrastructure, competition, regulation and food supply chain.
Belinda Flynn program Co-founder and Co-chair
General Manager Safety, Health and Sustainability at Qube Holdings
Belinda has 20 years of experience in safety, health and environment in the rail, construction and logistics sector. She also has experience working with senior executives to drive safety, build resilience, capability and efficiency.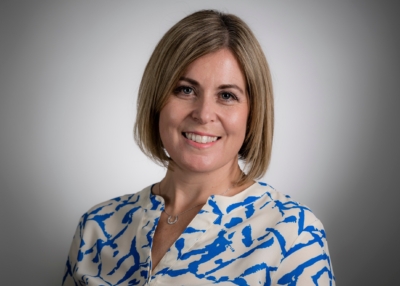 Meet Wayfinder's Steering Committee
All sponsors companies are represented on Wayfinder's Steering Committee and members are responsible for approving major research and development initiatives and elements of the Wayfinder Strategy.
Michelle Whyte, Head of Safety, Wellbeing and Environment Woolworths
Michelle has worked in logistics and supply chain for most of her career. She has worked in IT  service management and for the last 17 years has worked in a role of Culture and People. Michelle is  an advocate for the high performing women in the supply chain to be given a playing  field that allows them to be the best version of themselves.
Emma Horvat, Diversity, Inclusion and Talent Manager Nestlé
Over 20 years of experience in shopper, consumer, employee and candidate activations, project execution, strategic planning and campaign management. During her time in HR Emma has been involved in managing strategic business programs, leading the talent acquisition team and managing diversity and inclusion programs across Oceania.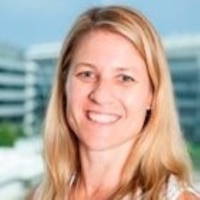 Jane Lavender-Baker, Group Executive Strategy, Culture & Reputation ARTC
Jane is responsible for strategic projects, policy and advocacy, as well as enterprise, network and supply chain strategy.  A Director on the TrackSAFE Foundation Board, Jane has an outstanding business acumen and since joining ARTC in 2012 has played a key role in transforming the company from a passive infrastructure owner to a champion for freight on rail.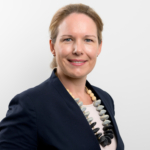 Tory Kakoschke, Head of People and Communications DP World Australia
Tory is an experienced human resources leader focused on delivering commercial strategies and programs across the DP World Australia People function.  Her background with regulators including the FWO and the Australian Human Rights Commission along with legal qualifications, enables a deep understanding of current industrial relations and dispute expertise to our business.
Veronique Spears, National Manager Logistics Program Implementation Coca Cola Europacific Partners Australia
Veronique has had a long career in the Coca-Cola bottling world, having held a number of roles across France and Australia in Finance and Supply Chain. She oversees a large portfolio of initiatives, manages large-scale projects and lead change in supply chain with an objective to deliver optimised & future-ready networks.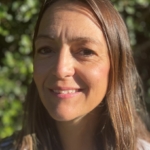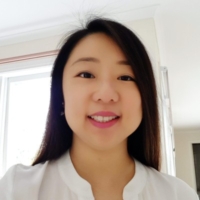 Lilian Lim, Planning and Commercial Manager Viva Energy
Lilian is a supply chain and commercial leader with over 15 years of experience in upstream and downstream oil & gas and energy organizations. Having worked across 12 different countries before settling down in Australia, Lilian brings both local and global experience to her role. An engineer by background, Lilian is committed to increasing female participation in the sector.
Connie Zhu, Regional CFO Stanley Black Decker ANZ
An Australian CPA with double master's degrees in management accounting and Executive MBA. Connie is an exceptional finance leader.  Connie is a certified trainer and assessor in the financial service industry. Her passion for driving diversity and developing young female leaders in business, results in a high-performance finance team and a strongly engaged organization.
Dr Miryana Prica, Managing Director Food Innovation Australia Limited
Mirjana is an enthusiastic visionary who focuses on entrepreneurship and innovation to deliver commercial value. Mirjana is a member of the Australian Research Council Advisory Committee and is leading FIAL, a national and industry-led organisation, established by the Commonwealth to drive innovation and business growth for the ~180,000 firms in the food and agribusiness sector.
Katie Fisher, Chief Commercial Officer Foodbank Victoria
Katie is a highly experienced Food Industry professional, with extensive experience across the end-to-end ANZ agribusiness value chain.  Passionate about Foodbank's commitment to all Victorians having access to nutritious food, Kate plays a vital role in ensuring a continuous supply of high quality, healthy food is sourced and distributed to the community.
Michelle Redfern, Founder and Managing Director Advancing Women in Business and Sport
Michelle is the founder of Advancing Women, an enterprise providing research and advisory services on workplace gender quality, diversity and inclusion. Michelle is a strong supporter of the Wayfinder initiative and a proud supporter of the Ambassador Program.