What Wayfinder Ambassadors can do for you
Wayfinder Ambassadors work in a range of supply chain roles and are passionate about their industry, organisations and occupations. They provide a practical understanding of what it is like to work as a woman in supply chain, the vast array of career opportunities, and the future skills that will be required to work in this complex and fast-growing sector.
Ambassadors (Working with Children checked) engage with organisations, schools or community groups, in a variety of digital settings, career expos, awareness programs and facilitated discussions.
"Gaining an understanding of the possibilities and potential in the Supply Chain industry has opened up a whole world of new opportunities that my team can't wait to share with our jobseekers. I loved hearing from trailblazers in the industry and learning about the growth and development they've made in their respective careers. A truly insightful session, thank you to Wayfinder for hosting." – Patricia Ramsay, Workways ACT Site Manager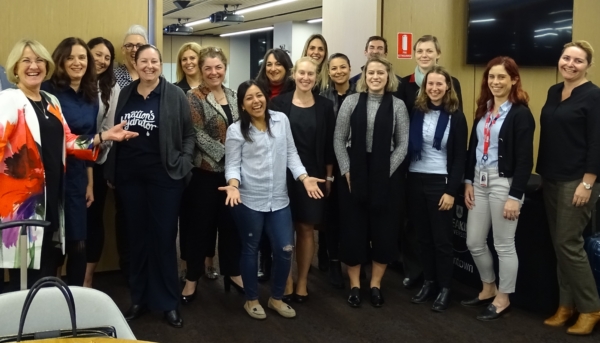 The Smith Family works collaboratively with Wayfinder ambassadors to facilitate face-to-face Work Inspiration Reach Out programs and other career development activities. Together, our work helps secondary students to remain engaged in their education while working towards achieving their education and career goals post-school. As part of this, it's extremely important to empower young people to break down gender stereotypes and strive to follow their interests, passions and strengths. 
"I find Supply Chain fascinating; it is a fast pace environment, you are in contact with many professionals, every day is different, always exists room for improvement, and you never stop learning.  In summary, it is complex and simple at same time."
Wayfinder Ambassador Vanessa – Purchasing Manager
Meet some of our dedicated professionals